*Once you click "PLACE ORDER", you will be redirected to PayPal. Please DO NOT leave or close the page.
*You have been created an order number. In case you do not pay this yet, you can do it later by going to your orders, find this order number and click the PAY button.
*To view your store credits once paid successfully, please go to your account and click on the store credit feature.
*In case you are not redirected to Paypal. Please disable your pop-up blocker. Contact au@hiliq.com if you need assistance.
Sign In
If you have an account, sign in with your email address.
TOP UP STORE CREDIT
Order Fast, Pay Faster!
Store monetary value to your account by purchasing our top-up store credit card. input any amount you need and once bought, it will be directly added to your store credits!

During our Massive Free Shipping Event, our Servers for Payment can be slammed and our Third Party Payment Processors may get overwhelmed so securing you have funds in your account can be a lifesaver! It allows you to order without encountering payment inconvenience in the future.
Avoid extra payment hassle and extra delay especially without PayPal on our payment methods available online!
Benefits:
* Transferrable to other HILIQ account
* Excess funds remain on your account
* Buy without limit
* No expiration date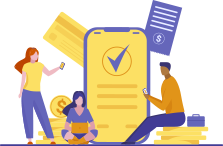 Notes:
* Non-refundable
* Cannot be exchanged to cash
6 Easy steps to use your HILIQ Store Credit:
Step1
Log-in to your account

Step2
Add products to your cart

Step3
Check and validate your cart

Step4
Fill in your address

Step5
Select Shipment method

Step6
Pay using your Store Credits