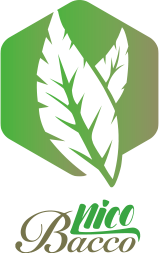 Nicotine + Tobacco
An all-new and all-original Nicotine Variant perfectly crafted through the union of our very own USP-grade Nicotine and pure natural Tobacco extracts to achieve a more satisfying Tobacco Nicotine experience!
BOLD
Boost the Tobacco element in your Nicotine
SAFE
Each materials are pre-existing, and natural-made
FINE
Experience a finer taste, smoother feeling.
Pure Natural Nicotine meets Pure Natural Tobacco Extract
"An exquisite marriage no one sees coming"
BALANCING SOLUTION
Easily Balance a hard flavor profile using NicoBacco.
LABORATORY APPROVED
Tests are conducted to ensure elements used are safe and secured.
NEW USER-EXPERIENCE
Introduce innovation to your flavors to excite palates and encourage new experience.
NICOBACCO BASE TYPES
| | | |
| --- | --- | --- |
| COMPARISON POINTS | NICOBACCO BASE A | NICOBACCO BASE B |
| Source from | Tobacco Leaf | Tobacco Stalk |
| Widely used in | Europe | Korea/Japan |
| Boldness level | Mild | Strong |
| Throat Hit | Smooth | Smooth |
| Kick Feeling | Throat + Head | Throat + Chest |
| Flavor Profile | Soft Sweet | Bitter Sweet |
| Flavor paired | Beverages, Fruit, Herbs and Spices, | Dessert, Tobacco, Tea Flavors, Menthol |
| Devices paired | MOD / Big Devices | MOD / Big Devices |
| Shelf Life | 12-18 months | 12-18 months |
| Certificate | Tested | Tested |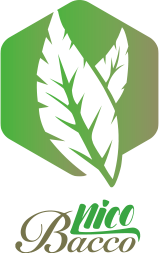 Nicotine + Tobacco
10 MUST-OBEY SAFETY PRECAUTIONS
Not for Direct use. Dilution is required.

Avoid contact with Eyes and Skin

Do not ingest and inhale

Keep the lid closed to avoid spillage

Store in container tightly closed. Keep in a cool space.

Wear protective gears whenever using and mixing the solution.

Keep away from Heat and sources of ignition.

Keep away from reach of Children, pets or unaware adults.

Not for pregnant and nursing women and people with heart disease.

Not for minors. This product is for adult experts use only.