hi-SALT A

V.S

hi-SALT B

V.S NICOTINE FREEBASE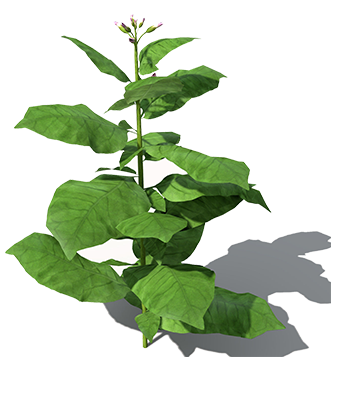 | | hi-SALT A | hi-SALT B | Nicotine Freebase |
| --- | --- | --- | --- |
| Origin | Natural Tobacco + Acid | Natural Tobacco + BAcid | Natural Tobacco |
| Recommended usage | Higher Nicotine Dosage | Higher Nicotine Dosage | Lower Nicotine Dosage |
| Throat hit | Extra Smooth | Ultra Extra Smooth | Smooth to a Little Harsh |
| Kick Feeling | Chest | Chest + Head | Throat |
| Vapour | Lesser cloud (POD) | Big cloud (MOD) Moderate (POD) | Big cloud (MOD) |
| Flavour Outcome | Not Rich Flavours (POD) | Rich Flavours (MOD) Not Rich Flavours (POD) | Rich Flavours (MOD) |
| Availability of flavours | Limited Range | Wide Range | Wide Range |
| Effect in the body, mind and bloodstream | Fast Absorption | Faster absorption | Moderate absorption |
| Devices paired | Limited | Limitless | Limitless |
| Prices | *Cheaper | *A bit expensive | Moderate |
| Shelf Life | 24 months once stored properly | 24 months once stored properly | 12 months once stored properly |
| Oxidation | Slower oxidation | Slower oxidation | Faster oxidation |
* Cheaper in the long run since Hi-Salt is recommended to use in POD or smaller devices.Smaller devices means lesser consumption than of MOD or bigger devices. However, it is good to note that Hi-Salt juices are priced higher compared to those with regular nicotine freebase.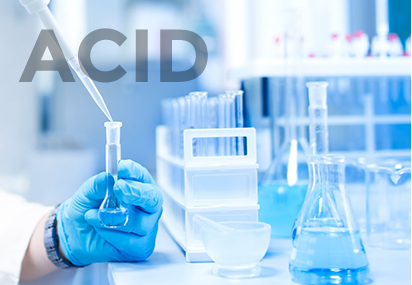 Nicotine Freebase has higher pH which means increased in Alkaline. The increase in Alkaline can cause harsher throat hit which explains why the Nicotine Freebase can go on a smooth to a little harsh throat hit level and shall only come in small amount or dosages.
When the pH and Alkaline is lower, we can expect a much smoother throat hit. The responsible for lowering the pH levels of nicotine and reducing its Alkaline is an Acid. An acid needed to make Nicotine salt. It is a chemical substance that neutralises alkaline in Nicotine. HiLIQ uses different acids in its Nicotine Salt products to offer to different customer groups and end-user profiles.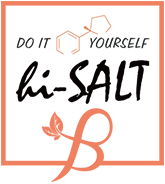 hi-SALT B uses as what we call B-Acid or widely known as Benzoic acid to make Nicotine Salt. It is an acid that is widely found in nature in the form of free acids, esters or derivatives thereof and is often used as a drug or food preservative.
The effects of benzoic acid is now being studied carefully. It is not extremely toxic to humans as it is often used in many food and drug preservations however, some studies suggest that benzoic acid can trigger coughing or pseudo-allergic reactions.
hi-SALT B is made to suit both POD and Big Devices such as RTA, MOD and Drippers. HiLIQ tries it best to solve the issue of burning wicks and carbonisation of an atomisation core. It is ultra smooth but has powerful effect to sensation of the users.
Salt A
Type of Devices
Low
Medium
High
Small Devices (POD only) resistancel.2-1.8Ω
20mg
30mg
40mg
Nicotine Content (Feel)
6-8mg
12-15mg
18-24mg
Salt B
Type of Devices
Low
Medium
High
Small Devices (POD) resistancel.2-1.8Ω
25mg
35mg
50mg
Nicotine Content (Feel)
3-6mg
10-12mg
15-18mg
More Information

| | |
| --- | --- |
| Display Product Options In | Block after Info Column |